Benefits of Hiring Event Production Companies
Event production companies, has become quite popular over the years. A lot of events are being held in all over the world therefore there is a large demand of event production companies. These companies are well equipped to plan and execute any kind of event from a wedding to a corporate award function. Right from preparing the guest list to the final execution of the event, these companies undertake every task involved in planning the event. This includes the lights, venue, sounds, food, theme, etc. and of course you can do some of the things, but some of them require the professional touch of event planners.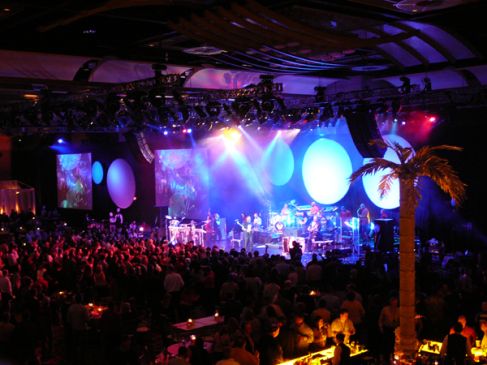 However, if you start searching for such event companies, then you will find that they have mushroomed all over the place. This makes it difficult to choose the right one that will make your event a success. In order to choose the right company it is a good idea to consult your friends and colleagues as they may be able to suggest some good company that they have used earlier. If on the other hand, you don't have such references, then your next best bet is the internet. This is because most event production companies have their own user friendly websites which provide complete information about their services. You can go through several websites and short list 3-4 of them. The contact information of the companies is mentioned on the websites and you can call them up and ask a few pertinent questions. The answers to these questions will help you to single out a company that you should hire.
The biggest benefit of hiring an event production company is that you are left free to enjoy the event. At the same time, contrary to what people think it proves to be more economical to hire an event planning company than to attempt doing this yourself. This is because most of the companies have tie ups with the different vendors like florists, caterers, photographers, etc. This is the reason that they are able to get their services at a very reasonable price. If on the other hand, you were to individually hire all these professionals, you would end up paying a much higher price for each one of them.
Then again, most people simply cannot match the professional touch that these event production companies bring to the management and execution of any event. They ensure that everything is managed without a hitch. At the same time, if any emergencies arise like the transport vehicles breaking down at the last minute, then these professionals are better equipped to take care of the situation than most of us. Usually, when you hire an event planner they will spend a lot of time and effort in ensuring that they understand what you want of them. They will take time to understand your tastes, personality and preferences and design the event accordingly. At the same time, if the event is an official one their professional touch will ensure that the formality of the event is maintained. This is the reason that if you are planning an event, then it is always a good idea to hire an event production company.