How to Choose Party Rentals for Your Next Party
Hosting a party is not an easy task and imagining a party without party rentals is impossible. If you are throwing a big birthday party for your kids or a big thanksgiving party, sufficing the entire party with your own essentials is difficult. For example, you won't have sufficient chairs or tables at your house to accommodate more than 50 people for a thanksgiving dinner. And most certainly you won't have a cotton candy machine at your home for your kid's birthday party! Party rentals in Pearland and rest of the US has become an integral part of a party if you are throwing a big party.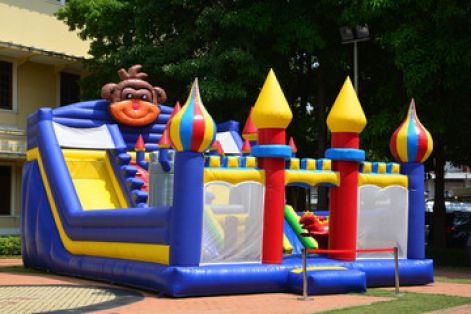 The task of finding the right party rentals is as daunting as hosting the perfect party. And without the right party rentals, you won't have a memorable party. If you are planning to host a party any time soon, here is your cheat sheet. In this post, we will list 7 essential tips you need to live by while choosing party rentals.
Seven Tips to Choose the Best Party Rentals
1. Do a Background Check
The first and foremost thing you need to do is to run a quick background check of your party rental service provider. See if the service provider delivers to your location and is well known around that area for the services he/she offers. The easiest way you can run a background check is by visiting their website and gather all the necessary details. If you are not satisfied with the information provided on the website, give them a call and have your queries cleared.
2. Keep it under Your Budget
Hosting a party is not a cheap affair and you will already have a lot of money spent on food, drinks, invites and location. The last thing you need is an additional overhead on your party rentals. So, before finalizing the service provider, make sure you are getting a good deal within your expected budget. If possible, meet the party rental service provider in person and negotiate with the price. Only when you are satisfied with the price you are paying, go on with the below mentioned tips.
3. Drop and Pickup
Who doesn't want to be free and available to their guests at their own party? Nobody likes to be occupied with work the entire party. Hence, while you choose the party rental service, ensure to keep 'drop and pickup' as one of the deciding factors. Ensure that the service provider offers drop and pickup service along with the rented party essentials. If your service provider agrees, you don't have to worry about picking up the party essentials and dropping them off after the party.
4. Book in Advance
Also remind yourself to book the party rentals well in advance to get the best of the service. If you are throwing a party on a new year or thanksgiving or any other special occasion, remember that there are many others that are throwing a party the same day. So to be sure that you get the best party rentals well in time for your event, book them in advance and make the necessary advance payment or registration.
5. Sufficient
While ordering party rentals also ensure that you are ordering sufficient amounts. Be it chairs tables or confectionary machines; ensure that you are ordering sufficient amounts so that there is no shortage. Not only will it be embarrassing during the event but also difficult to order more on the day of the event/party.
6. Safe for Kids
If you are having a kids' party or a birthday party, inflatable balloons, dry and wet rides, slides are very attractive. Kids at your party will have a memorable experience and keep themselves occupied without bothering you too! However, safety is something that you can't ignore when it comes to kids. Thus, while ordering such party rentals ensure that they are safe for children.
7. Event Appropriate
Lastly, when you are ordering party rentals, make sure they are appropriate for the event and go with the theme of the party. If the party rental service provider is offering you a wide variety of options, it is well and good. Having color co-ordinated and theme co-ordinated chairs, tables and other party essentials will create a memorable experience for both the host of the party and the attendees.