A Corporate Event Planning Company Will Make Your Event More Memorable
In order to make an event a big success, everyone requires professional help from time to time. Corporate event planning companies have connections with all the right people from catering to decoration service providers. The major benefit of hiring an event planning company is that they bring a sense of style and experience with them. Which color combinations look good together? What floral arrangements look good at the entrance? All these details may seem confusing to us, but is an art that only a planner can understand.
Finding the right event planner for your corporate gatherings and meetings, first thing is to understand what kind of services they exactly provide. Most of the reputed and popular corporate event planning in Chicago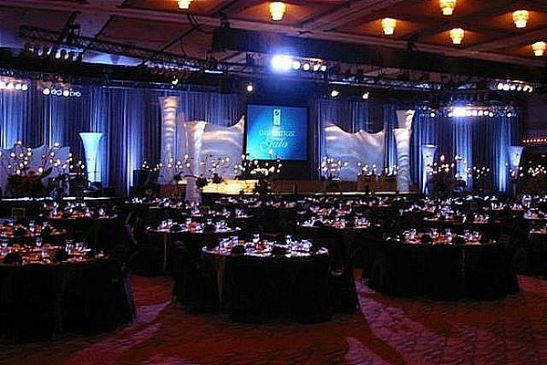 , New York and Los Angeles follow a strategy and a process to organize an event like:
•  Requirement gathering is the crucial part as only then one can achieve customer satisfaction.
•  Before planning, the scope, venue, time, cost details must be set as per client's requirements.
•  Many event planning companies have their own florists, photographers, caterers and lightening designers and all they need to do is coordinate them.
•  Preparing a guest list and inviting all the people.
•  Arranging transportation services for the guests and coordinating with all the venue's staff regarding sitting arrangements and rooms.
•  Once all the arrangements are completed, the job of an event planner does not end here.  Coordinating and monitoring all the activities on the day of the event is the second most important responsibility if a planner.
•  Without delaying, event planners review all the payments and billings at the end of an event only.
Coordinating every single detail whether it is a convention, business meeting, event, conference, or corporate seminars makes the output satisfactory for the client. A planner who is capable of performing all the above-mentioned tasks efficiently can only make your event more memorable and a big success. For a big corporate firm, making a grand impression on their guests at events eventually helps them generate more business. When all your company's growth depends upon the success of your event than finding the best service providers in the market becomes your main concern.
Planning for a corporate event is a smart decision as any other event like wedding, birthdays or parties, the location has to be any happening restaurant or a club which plays great music and serve good food, but for a business gathering a decent place is required that will have both the options like private meeting room and party restaurant. Corporate event planning companies also arrange pickup and delivery services for all the guests. The comfort of guests is their prime concern regardless of any compromises.
If innovation were a necessity, it would be a daunting task to amuse anyone. Instead, an element of style and elegance brings uniqueness and variation in mundane routine. For Event planners, arranging an occasion is an everyday job, but the way they play with craft, decorations, floral patterns, fabrics and lighting effects make every event unique and most beautiful. Monitoring each and every detail, performing real time improvisations, and at the same time making client unaware of every problem they face on-site is a true character only a top event planning company plays.
The only difference between hiring a basic event planning company and corporate event planning company is the way they understand the client's requirements and make a great presentation. Make your event memorable by finding best to do the best job. For corporate events (www.ehow.com/list_5801988_entertainment-ideas-corporate-events.html), planners set interesting event name with a tag line that mainly gives hint of the kind of theme that event will have. Dress codes, theme-based decorations, theme-based invitations, and music selections all these small details are essential for a successful turnout.  Return gifts and souvenirs add a little excitement flavor to the event itself.
Many corporate events have some agenda that they want to declare publicly, these corporate event-planning companies can also arrange a press conference exclusively so that every decision can become a milestone for your company. Not only impress your boss, but all your colleagues by giving some useful yet creative gift at the end of the event so that they will remember this event forever and cherish all the memorable things they did that day.