Corporate Event Planning – The Key to A Successful Event
The event planning industry has grown to a new scale in the recent years with more inspiration and passion to the work profile. With this, the trend of corporate event planning has also soared tremendously.
Corporate event planning is an art and requires lot of creative imaginations and passion to understand the concept, theme and purpose of the event. Planning a corporate event on any scale is a challenging task. Whether as an employee you have been assigned this task for the first time or you are used to organizing such events, it is never easy to put together the perfect event. There are a few basic tips to make sure that your corporate event is a success. Of course keep in mind that it is always advisable to hire an event planner no matter what the situation.
The first thing that you need to decide is a theme for the event. This will set a mood for the event and give you the basic idea for making choices with the food, décor and other factors. Make sure that the theme is suitable for the guests who will be attending. A corporate event planning company in Chicago can help you to choose a good theme and will also take care of planning the rest of the event once the theme is chosen.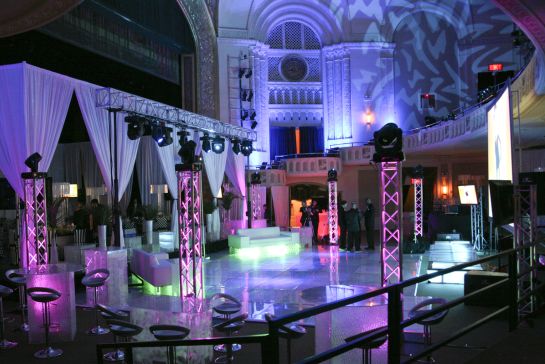 The next step is to decide upon a budget. There will be different amounts allocated to food, entertainment, rentals and other additions. Compare this amount to the fees of an event planning company and the chances are that you will be able to get a planning company for almost the same amount or maybe even less. It is usually cheaper to go through an event planning company because they have tie ups with different vendors like caterers, set designers, and others.
If you are not hiring a professional event planning company then you will have to personally check out locations and meet the vendors. You will have to discuss the cost of the rentals, along with what will be provided for a particular fee. You will also need to make sure that the venue is available at the time that you require and the experts that will come in to set up the décor and other things like food and music.
Find out whether caterers are available along with the venue. If this is not the case then you will have to find good caterers and meet them. Some venues provide security, while others require the clients to bring their own security personnel. Security is important to prevent any kind of mishaps and party crashers. You may also need to hire a licensed bar tender if the venue management does not provide one. Some venues supply the decorations but others may require you to arrange for them. The same goes for the tables, chairs, plates, cups and silverware.
Decide on a menu based on the preferences of the guests and the timing and manner of serving. This basically means that you have to choose between a buffet and a plated meal. You need to figure out the exact details of all the dishes being served and timings. You will have to sign the contract with the caterer and other vendors providing services in the event. Make sure you take a copy of all the contracts for the company records.
Once you have chosen the vendors, you will have to make a to do list. Things that need to be done at a specific time must be put on the list, like buying decorations that match the theme and sending out invitations in a timely manner. IT is a good idea to make a make a schedule of which tasks are to be done first and which ones later.
It is easy to forget many details. It can also be hard to manage an event if you are attending it as well. It is stressful and time consuming to plan an event and can take you away from your regular work. This is why an event planning company that specializes in corporate events (www.wisegeek.com/what-is-corporate-event-program.htm) can save you a lot of time and relieve your stress.