How to Hire Celebrity Event Planners for Both Personal and Professional Parties
Extravagant events can only be produced by an event planner that is adept at his or her profession.
We all know there are event planners for corporate events, social events and personal events. However, when it comes to organizing an event for a celebrity, the requisites of the planner is very different.
Celebrities always remain in buzz for the parties they organize, be it a personal party or a professional party.
The reason we say the celebrity events will be different, is that there are a lot of extra aspects that are responsible in organizing one. The guests that will be invited won't just be normal people, but people from various successful platforms.
So, the person who plans these events must have much more skill than a normal event planner. If you are the manager of a celebrity, or a celebrity yourself and want to hire celebrity event planners, check these qualities with them first!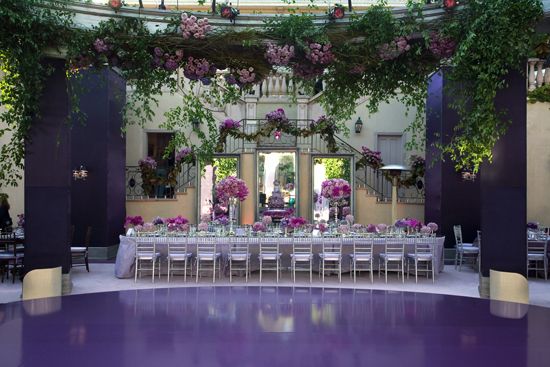 Choosing a Perfect Celebrity Event Planner:
•  Top Notch Service
Usually celebrities arrange two kinds of parties. Either the personal ones, like birthday parties and anniversaries, or professional ones, like the success parties.
Since there is a whole lot of celebrities gathering, service of top notch quality is mandatory. The personal parties like the festive occasions and birthday parties will not see much crowd.
However, the planner must not ease out thinking it is all clear. Staying there and observing through proceedings will display a good professionalism.
Professional parties will see delegates of high order, and not to mention, in large numbers. Hence, catering to all their needs is very essential. So, one must be completely capable of providing top notch services.
•  Camaraderie
In any venture, maintaining a good relationship with each other will only do good. You need to maintain a healthy rapport with the event planner and see if he can reciprocate the same.
A good event planning specialist will know what the celebrity wants and will not hinder while discussing stuff. A well-defined commitment is something the planner can offer effortlessly. Since it is going to be a celebrity event, the event planner must know to interact with the guests and provide them with great hospitality.
•  Well reputed
Since it is a celebrity event, you need to look for someone who is a celebrity in himself or herself in his or her area of expertise.
The planner, you choose must have garnered enough goodwill and must have been widely renowned for their works. They must have gained a lot of positive feedback and only then, you will be able to choose.
You also need to get to know their repute by checking their websites and going through reviews. You will clearly know the kind of person you will be working with.
•  Creativity and imagination
A celebrity event is something a lot of people will turn to. Hence, staying different is really vital so that the event becomes a huge success. And staying different only means being creative in the themes that are chosen for the parties.
You need to see if your planner is imaginative enough to come up with concepts that are going to make the event an exquisite one. You need to find such a planner who can leave the audience awestruck. The event will reach pinnacles only when the bounds of creativity and imagination are stretched.
•  Mettle in the character
The planner must have a great potential to handle things because when it comes to celebrity events, it is not just the reputation that matters but also the confidence.
He or she will have to be honest and have unflinching stand towards certain things. Time management matters a lot and he or she will have to be aware of it how to manage time effectively.
•  Funds management
Despite being a celebrity event, fund management is always a must – spending reasonably on things that are worth using for the event.
You'll agree that celebrity event does not mean money could be spent lavishly for no reason. A good planner will know just how to do this. These are the qualities you need to look into while you search for your celebrity event planner (eventplanning.about.com/od/Event-Ideas/fl/How-Celebrity-Event-Planners-Do-What-They-Do.htm).