Planning to Attend a Bio Conference? Here are Some Tips to Help Make Your Conference a Successful Event
Conferences are a hectic time for everyone as you will be meeting several people, attending various panels, and if you do not have proper planning, you may miss crucial opportunities. Most part of the time, the crowd at a bio conference in Europe will have faces that you are not familiar with. So you need preparation beforehand to make sure you interact with the right people to enhance your professional career. You just show up and try to be a professional, meeting and greeting lots of people, but with no proper planning, your conference will not be a successful one.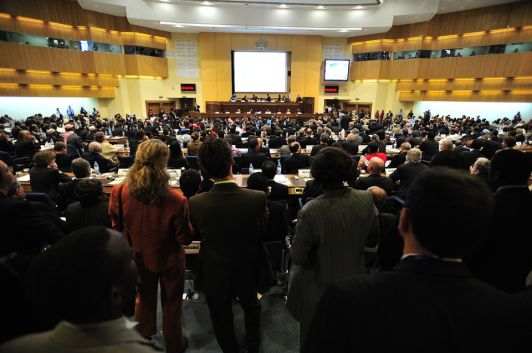 Meeting the Right People
When you want to meet the right people, you must know what type of people you need to interact to further your professional development and also the people who will be attending the conference. Contact the host of the conference and ask for the list of attendees so that you can do research on social media platforms. This will help you to know their professional interests, so you can have a productive discussion when introducing yourself. Nowadays, many conferences provide platforms for setting up one-to-one meetings with attendees before going to the event. Look for attendees who share a common interest so that it will be easy to meet within a short time.
Filling the Roster
In everyone's professional career, they often have some contacts that fill out some specific roles in their professional lives. These roles can include an author, a consultant, a mentor, an investor, or any other roles. Please make sure to find out who is missing in your roster of helpful roles and make it a point to meet those people in a bio conference in Europe and make a strong connection with them.
Business Cards
As most of the communication nowadays is happening online, but please remember, nothing can beat the simplicity of handing out a professional business card when making contacts at the conference. Most of the attendees will be asking for one, and you must carry enough business cards.
Be Ready to Converse
When you are meeting new people, you have to be ready for the inevitable conversation. Forgetting any important information or name from your first talk will create problems later on, so ensure that after finishing a conversation, you jot down the person's name and key points about the discussion. You may end up talking like a formal chat, but if you are willing to make a personal connection, be prepared with a few important topics and maybe some order you want to bring them up in. An interactive conversation will certainly leave a great impression.
Practicing your Basics
When planning to network at a bio conference, start practicing your basics to free up your mind. This will help you to focus on details about those individuals whom you are planning to interact with. Rehearse how you will be introducing yourself and what is your work profile and have all the answers to basic questions like what are you doing nowadays, upcoming projects will full details about your role and organization. When networking at conferences, meeting in person is very crucial, but when combined with social media platforms, you can enhance a strong connection to improve your business relationships and professional career. 
Friendly Follow-Up
At the conference, you were adding people on your Facebook, following them on Twitter, and collecting business cards, but apart from these, you need to do an important task. After returning from the bio conference, within a week, you must be sending a personal follow-up to every individual you met to let them that you had a great time meeting them. Also, schedule a phone-call or meeting with someone you particularly interested to do business or build a relationship.
Paying it Forward
You collection a lot of new and exciting information, inspiration, and contacts at the conference, and the best thing you can do is sharing these resources with your colleagues, co-workers, and friends. Share the video sessions you thought were valuable, present your experience at the next staff meeting and tell your boss about the interesting contacts you have met. This way, you are spreading your knowledge and new skills, and hopefully, your co-workers will be reciprocating the next time when they will be attending a conference.