How to Promote Your Event with Postcards
Postcards have been around for a long period of time. They are also the cheapest form of direct mail marketing. If you are promoting an event, why not use this tried and tested method that even works in the digital age.
To ensure you have success with your marketing campaign, we share details about how you can promote your event with custom postcard printing services.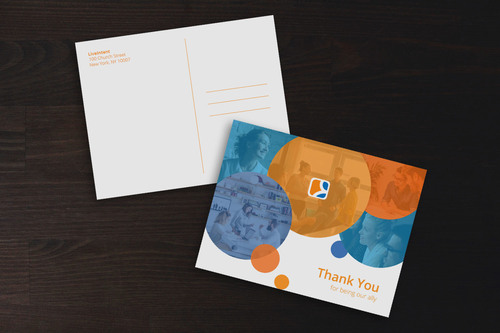 Decide Your Postcard Goals
The first thing that you need to do is to determine the purpose of the postcard that you are sending and the goal of the marketing campaign. What do you want people to do when they see and read your postcard?
Your postcard can have any purpose, including getting people to call a number or visit a website to book tickets. Or, if the event is free and you want people to attend, the postcard should work as an advertisement that entices interest.
The point is that you should clearly know what people should do when they receive your postcard and you should make an effort with the design of the postcard in order to achieve your goals.
Determine Your Audience
You should clearly know who you want to reach with your postcard? If the event is a community festival, your target audience will be everyone residing in a five mile radius of the festival. If the event is a theatrical performance, you should target people who share several demographic traits.
You can create audience profiles and identify the demographics shared by them, such as age, income, gender, marital status, occupation, interest and hobbies, location, and business or industry. These are the people to whom you will market your event.
Get a Targeted Mailing List
The greatest predictor of your promotional campaign's success is your mailing list. If you use a poor mailing list, which is non-targeted, you will only get a few responses to your direct mailing campaign and not many people with attend the event. A targeted mailing list puts your postcard in front of the people who are already interested in attending events such as the one you are promoting.
Create a Compelling Copy
Now that you have set clear goals for the campaign and know who the target audience is, the next step should be to create a compelling copy that mentions the benefits that your audience will respond to. You need to think about how to leverage the proposition into an offer that will motivate a quick response from those targeted.
A great postcard marketing (www.wisegeek.com/what-are-the-different-types-of-marketing-postcards.htm) campaign needs to be highly desirable and time limited. For example, you can offer a 15% discount on tickets for people who book tickets before a certain date. If it is an event that can be attended for free, you can offer a branded incentive which they can receive at the gate by showing the postcard.
Design an Eye-Catching Postcard
Design is one of the most important aspects of the postcard, as it is the first thing that your targeted audience will see when they receive it. Choose an attractive color scheme and use interesting pictures that will attract attention and impress the receiver. Moreover, the design of the postcard will set the mood for the event and will help create a desire to attend it.
Print and Send Your Postcards
Use quality paper for printing your postcards, as it will bring prestige to your event. Another rule to follow is that bigger is better, because large-sized postcards command attention and bring importance to the contents on it.
Measure the Responses
You need to devise a way of measuring the responses you receive, whether through the presentation of the postcard itself or the use of any coupon code, which can be recorded, while making reservations. The experience you get with the first postcard campaign will help you develop more powerful not-miss postcard campaigns in the future.
Postcards can make an immediate impression, as the receiver does not have to open an envelope to see the contents. If you want to promote your event without breaking the bank, using postcards is the way to go. They are economical, quick, clean and efficient in promotional campaigns and you can expect a good response if you do it correctly.
What do you think about promoting an event with postcards?