Tips to Creating Effective and Memorable Team Building Events
Team building events offer many benefits such as improved employee morale, promoting cooperation amongst team members, enhanced productivity and many more benefits. According to Citrix workplace survey, around 31% of office-goers don't like team building activities. Hence, you have to be creative enough while designing team building events to ensure they are enjoyable too. Here are some tips to create effective and memorable team building in Bristol, London and rest of the UK.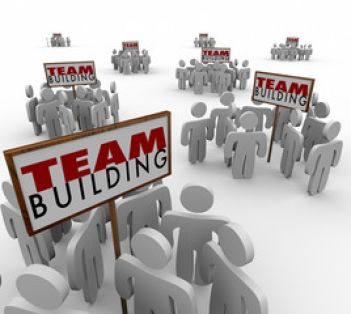 Plan the Team Building Activities During Office Hours
No matter how much your employees love their work, no one likes extended office hours or spend weekends or evenings to participate in team bonding activities. You need to schedule team building events for an hour or two during office hours.
If you are planning to make it during or around lunch hours, make sure you are providing food. Check vacation schedules of your organisation because you would not want to organise team building events when the majority of the staff is on vacation.
Promote Collaboration and Not Competition
If the team building activity has a 'contest' element, employees will focus more on winning and will not learn from the experience. You need to include activities that encourage your employees to sit together and find a solution to the problem.
Ask Employees About Their Idea of Fun
While planning team building events, ask employees about their idea of fun. You may get diverse views but at the end of the discussion, you will able to create a team building activity that closely resembles their idea of fun. This will ensure they are more engaged in the team building activity and have their share of joy.
Set Well-Defined Expectations
Your employees need to exactly know the purpose of team building events other than a few hours off from their job. Are you trying to build efficient processes? Or you want new hires to get along with senior employees? Whatever the objective is, everyone should have clear idea about it.
You don't need to reveal about the team building activities planned during the event but people on board should exactly know why the event is being held.
Go Offsite
It is necessary that the team building event is held offsite and not on your company's board meeting room. By organising the team building offsite you will break the office routine and employees will interact more freely as they are outside four walls of the company. The team building event should not give an impression of "regular work"
Here are a few do's and don'ts, you should pay attention while creating effective and memorable team building events.
Dos and Don'ts
Don't Plan Activities That Are Physically Challenging to Your Employees.
There is a possibility that physical endurance, dexterity, and strength is not related to success factors of employees. In such cases, fitness and physical ability should not have a greater role in your team building events. Set the physical assertion low enough so that everyone can participate satisfactorily. Physical activities that are organised offsite can be effective, memorable and successful but you have to ensure every employee can participate.
Do Connect Activities to Everyday Struggle of Employees
The activities you choose should have some similarity to the challenges employees face during their office work. You need to define these obstacles first and then create matching events where small teams work together to achieve common goal.
Don't Create Activities That Are Mindless or Taxing
You need to strike a perfect balance between the fun element and learning. In order to make the team building events more fun, don't make them sappy or light. Also, don't create events that are too draining and emotionally taxing to the employees. The events should not be overly difficult or comical. Either of these will distract the employees and you will not achieve the main objective of creating team building events.
Do Hire Professionals to Plan and Administer Events
Depending on the time and cost constraints and the complexities of the team building activities involved, hiring professionals would be a wise decision. Professional team building consultants can help you push right messages and learning through team building events that is often not easy. They can facilitate in organising the events (as they have all required tools and infrastructure) and also help you in measuring the components and its effectiveness.
Team building events can be powerful tools to boost the effectiveness and spirit of any team provided you create effective and memorable team building events that everyone will enjoy.
So, how do you create effective and memorable team building events?