Tips on Organising a Successful Result Driven Team Building Event
Team building activities play a key role in developing team strength and bonding. They contribute to the effectiveness of the unit and can be greatly beneficial in organisational settings. A well planned and well executed program, no matter however short or long it may be, can transform an underperforming or average team to one that is extraordinary.  A team training company or a corporate event planner can help you with conducting such exercises. When opting for their services, a few things need to be kept in mind. Here are few tips for a successful team building in Guildford or elsewhere.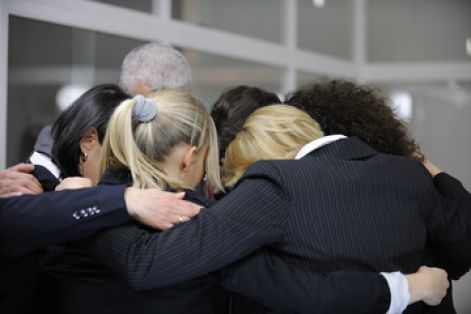 The duration of team building events can vary from a few hours to a full work day or even more, depending on the needs, and the group size. When planning such an event, be sure to discuss the time frame with you vendor. Also plan the activities on a work day rather than on a weekend or holiday as most employees wouldn't want to compromise their family time for a compulsory work event. Make sure that the event is organised on a day where people are not bogged down by approaching deadlines or client meetings. Also, avoid conducting them close to long vacation where many employees could be away on a holiday.
Since team building activities are conducted by organisations, you would be allotted a specific budget for your event. Ensure that you discuss this limit with your service provider, and opt for exercises that fall within your set budget. If you find it exceeding the amount, you could opt for minor tweaks, like a change of location, or a day, or duration, in order to bring down the costs.
Team building activities can be conducted in indoor or outdoor settings. It may be possible to conduct the event within the office premises if the size of the team is small. For larger ones, or activities that involve multiple groups, you may need to hire a venue outside the office, which could be a convention centre, a sporting arena, and so on. Discuss your preference of location with your service provider, and opt for one that caters to your needs. Also keep in mind the preferences of the team members, and pick a location that is easily accessible by all team mates. In case of remote or far away locations, ensure that you organise for pick up, drop, and transport facilities.
A team building event needs to be built around activities and exercises that ensure fair participation from all members. For e.g., a trekking or a sporting activity is fun, but not of you have pregnant ladies or injured members in your group. The purpose of the team building in Birmingham and other places is to develop better bonding among members, and opting for exercises that don't cater equally to everyone's interests can have the reverse effect. Team training companies usually offer many such activities that are not limited by special needs. These could well employ your mental faculties and not be restrained by specific conditions. On the other, you could also opt for an adventurous trek or fun outdoor activity, if all your teammates are up for it.
Different kinds of team building activities need different energy levels. The choice of such training exercises usually depends on the participants' age group. An activity that is conducted for a team of young and fresh joiners can be a lot more vigorous than one that is built for a group of middle aged people or a senior management team. The energy levels need to be balanced also if you have a team with members from diverse age groups, as older members may find it difficult to match the energy levels of the younger people, or the younger ones may feel bored and lethargic if the energy levels aren't exciting enough.
The team building event may come with other smaller requirements, in the absence of which, the event may not progress smoothly. These could be the availability food, beverage, or refreshments for the participants, lighting and sound systems, transportation facilities, and so on. Be sure to discuss all your needs with the training company, so that all your requirements are met and that you are not in for a surprise in the last moment.