Top 5 Reasons You Want a Professional Event and Wedding Planner
You plan for an event, like a wedding, in the near future. Your friends suggest that you hire a professional event or wedding planner, but you ward them off on the grounds that you're confident about managing the entire event yourself. As time passes, you realize that the job you've undertaken is taxing. You are unable to handle the pressure from different quarters, feel drained out and start questioning your decision to not hire a wedding or event planner.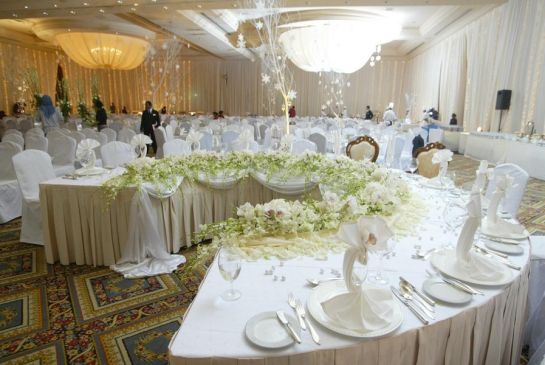 You end up in this mess because you underrate the abilities of professional event organizers. Here are top 5 reasons you should avail their services.
Reason 1: Saving time, effort, and money
Planning for an event requires a lot of time and effort – picking venues, arranging for food and décor, inviting people and so on. This requires running around to meet different vendors and coordinating with them from time to time. Organizing an event by yourself is thus, as good as getting involved in a part time job with no remuneration.
An event that is the first of its kind to you, is probably the hundredth of its kind to event planners. They are well versed in all activities leading up to it and organize functions with ease, owing to their expertise. They provide cost effective solutions and ensure that your expenses stay within set limits.
Reason 2: Choosing reliable vendors
It takes the coordinated effort of multiple vendors to bring an event to fruition. The internet throws up a myriad of options for such service providers and you end up confused, as interviewing each of them is a tedious process. Celebrity event planners eliminate your need to follow up with individual vendors and act as the point of contact between the two of you. They match your requirements with the expertise of the vendors, and connect you with the most suitable professionals who stand by their commitments. The event organizers also help negotiate service rates better, and go an extra mile to accommodate individual preferences.
Reason 3: Bringing your vision to reality
Every event, especially weddings, is accompanied by the vision of its hosts who often get carried away by striking pictures posted on photo sharing websites. In your desperation to make all dreams come true, you approach multiple vendors, many of who decline to replicate the décor or bouquet of your choice. Finally, you end up with one vendor who agrees, but it costs a bomb, thus throwing your wedding budget for a toss. Professional wedding planners step in here to offer practical and feasible solutions. They suggest alternatives that meet your expectations, and yet, stay light on your pockets.
Reason 4: Handling crises
Last minute worries crop up during any event – flowers arrive withered, caterers get held up in traffic and so on. In the absence of an event planner (eventplanning.about.com/od/eventcareers/f/eventplanneris.htm), you spend too much time sorting out the issues at hand that you find it difficult to get involved in the event fully. You appear worked up, and in the end, you realize that you have not enjoyed the function one bit. Such situations are best left to the organizers who handle them in the most professional way possible.
Reason 5: Eliminating stress
With organizing an event, comes the stress of meeting the expectations of guests and hosts alike. Hundreds of issues arise that get on to your nerves and leave you emotionally fatigued. Event or wedding planners act as the 'go-to person(s)' and help manage expectations. They also don the roles of negotiators and resolve conflicts with your family or friends. They take care of all your needs, so that you focus only on having fun during the occasion.
You may not want to hire a professional event and wedding planner in the first go, but for afore-mentioned reasons, you will never regret your decision to take their help for your special occasion.