Why Hiring a Corporate Event Planner Can Make Your Event Spectacular
Corporate events unlike other personal or family events offer a diverse character and naturally organizers need to give more attention to detail. Whether the event is only a business conference with 1000 delegates or a meeting conducted in a remote destination joined by senior executives and your colleagues a corporate event planner can just make the event a spectacular and memorable one. Because of their professional approach, experience and care they can just take the burden off your shoulder when it comes to business or corporate event.
Corporate events in many aspects differ from traditional events or celebrations as often on these events the reputation of the business depends. Unlike other types of events they need meticulous arrangements and very granular level coordination. From location scouting to catering coordination to setting up audiovisual presentation and conference rooms to facilitating partying and outdoor events, there is a wide array of aspects associated with such events and each of them is important for making the impact of the event bigger. Moreover, corporate event often needs prior marketing and promotion to create interest among the customers about the upcoming announcements from the companies and this responsibility also rests on the team hired for corporate event planning in Chicago, New York, Denver or anywhere depending on the venue.
With a corporate event planner taking the responsibility of your business event you can just keep yourself calm and stay contented. For creating a spectacular event for the delegates and participants there is no better option than to give the responsibility to the professional event planners. From organizing product promotions to annual business conferences to trade shows to sales meetings to corporate concerts, all types of events can be made spectacular by corporate event planning companies.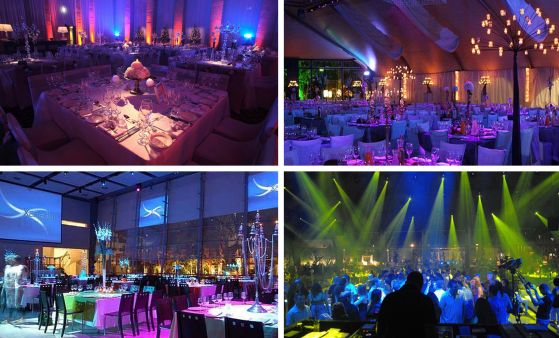 Let us now see some of the reasons for hiring a corporate event planner to make your forthcoming event a spectacular one.
They have experience
Hiring a corporate event planner you are unarguably benefited by their experience in organizing such events. As because they regularly handle variety of events they quickly understand the client's needs and accordingly offer plans without much fuss. They know where things can go a little wrong and how to address them in the right manner in right time.
They are well connected
Along with their wide ranging experience they have a lot of effective connections among vendors, hoteliers, transporters and locations. Having years of relationships with suppliers, producers and various people related to the event the job becomes incredibly easy. In case of any sudden shortage or miscommunication they have an array of options to switch from one vendor to another.
Lot of budget options
Corporate event planners can offer you an array of different budget options as far as cost of the event are concerned. Knowing the event expectation and objective they can give you various options in different budget range that will make your choice easier. Moreover, corporate event planners often use various budget tools that help them to plan the event in an appropriate and budget friendly manner.
They have negotiation skill
Organizing an event with an eye on the budget requires negotiation with the vendors of different sorts and often without experience such negotiation does not bear any fruit. Corporate event planners in this respect have an edge as they are particularly skilled at various level of negotiation with vendors and suppliers. Such negotiation offers the clients best value for money and best possible arrangements in a budget conceived by the client.
You can be rest assured
Lastly, it is the peace and contentment that you get by hiring a corporate event planner is simply invaluable. Executives of a company only need to coordinate with the event planners all through the preparation of the event and set expectation level clearly to them. Rest of the things is well taken care of by the professional event planners. With meticulous planning and rigorous professionalism they bring passion to the event and make it memorable for the attendees and participants. The event is as much important for them as this is for you. Because organizing the event and making it a great success they will earn a reputation that will help propelling their growth. Naturally, your peace of mind is guaranteed when you want to hire corporate event planners (www.wisegeek.com/what-is-a-corporate-event-planner.htm) to make the event a really spectacular one.