7 Things You Need to Know About Event Production Companies
In the past decade, there has been a massive growth in the event management sector. Event production is much more than just event planning, it's about managing budgets, having knowledge about the various components which are required to deliver the best possible outcome and majorly being experienced in dealing with endless number of suppliers.
You would be wrong if you think event production only meant planning birthdays and anniversaries, or setting up stages at venues and looking after the sound system. When we talk about event production it includes the entire process of the event manager who brings together every bit, every component which is required to deliver a spectacular event on time and also budget it from the beginning till the end. Be it an intimate party or an award ceremony, pulling together a production that breathes creativity yet embraces best practice is a difficult yet achievable task.
1. Smooth Execution: An event can be full of uncertainties like medical emergency, power failure etc. To combat these and other mishaps, the event planning company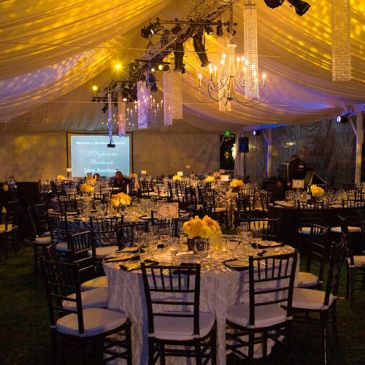 brings in its expertise. They are excellent in formulating risk management and have previously measured the possibility of risk in certain areas along with its solutions. They have a wide range of experience, which they bring into the scenario to ensure that only the best is delivered. It is a multi-faced profession and has specialists that cater to different aspects when needed.
2. Expert Planning:  A professional event production company entails stringent paperwork to its depth. All pitched in ideas are penned and paperwork follows. A proper management scheme is drafted to ensure that things do not fall out of place. Absence of a well thought out plan can create last minute hurdles, which may be difficult to overcome last minute. The key points here are flexibility, which helps to adapt in critical situations and team building, which deals with assigning roles to different experts of management involved in conducting the event. Most event production companies in Chicago, Los Angeles, Houston, and New York brings all of the aforementioned under examine before the commencement of the project.
3. Incursion of Innovative Ideas: Depending on the demand of the client, organizations tend to come up with a number of new ideas for every exciting event. Managers do a lot to make the event lively. They bring in all their experience to play which is an added asset. This gives customers the opportunity to have customized events and everything in combination brings out the feel of the event to the customers.
4. Develops a Good Profile: Hiring an event production company reflects a sign of reputable business. It can guarantee a boost in sales level along with a good reputation. Apart from handling the events, the production company can also assure business to reach the masses with the help of technology, display and other means.
5. Saves Time: By outsourcing events to companies dedicated in the field, the customer can save itself from the hassle of single-handedly organizing the event. It saves time because the customer just has to pick the dates and the event production company does the rest. For any kind of event, personal or professional, a wedding or a product launch, it is better to hire an event management company (www.ehow.com/how_5471840_start-event-management-company.html) who can look after the affairs and can save the customer from the entire hassles.
6. Increased Customer Satisfaction: With the event being in safe hands, the production company can assure the customers high levels of satisfaction. They search high heavens in offering an excellent level of expertise to customers who grant their faith in them. When it comes to dealings, the customer is held in high priority. Mainly, the accessibility of services and customer satisfaction are the reasons why companies appoint event management companies.
7. Post-Event Analysis: Post event analysis determines the success of the event and of the managing team behind it. This usually involves updating the work done along with the lessons learnt from previous events, concluding their caliber. Professional companies keep a copy of their old events so that they can serve better in the forthcoming ones. Performance is outlined and critical analysis is done to ensure that indiscretion is kept to minimum in the later events.
Event production companies take good care of all the aspects of an event, make sure of precise planning, flawless production, and efficient delivery and promise to transform a difficult mission into a seamless operation. They are experts turning your great ideas into amazing realities.