A Definitive Guide to Choosing the Right Event Planners
Magnificent events can be produced only by a prolific event planner. You might have to conduct a corporate event or a social event. And it could be a smaller one or on a large scale. The best thing you can do about it hiring an event planner that could bring your vision into reality.
Event planners do the dual job of both event production and planning. You might be unsure of the theme you must be adhering to. You might find it difficult to find a suitable venue or you might be confused about the hospitality for the guests and the whole environment.
But your event organizer will clearly know of all aspects including the entertainment and how to set a comfortable mood. Besides, they will know to make your event leave an indelible pleasant impression on the guests.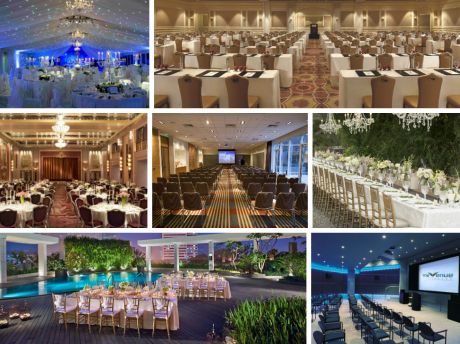 A Few Things You Need To Look Into To Select Your Event Planners
•  Service
It is important that you know exactly how you want your event to be. The next step is to jot down all the requirements for the event and also the essentials. You must clearly see your event through to the end and only then look for a planner. A great event planner will coordinate with you and pay heed to all of your specifications. They will work hard to bring your imagination into reality. They will also give you the much needed confidence to you about the smooth run of the event.
•  Camaraderie
Whatever domain it is, maintaining a good camaraderie with each other is really good. A great event planner will earnestly listen to what you have to say and will provide you suggestions for the issues you might have with the event. The planner will portray utmost professionalism and commitment towards your event and will only serve you with top notch service. Hence, while choosing an event planner, ensure that your planner is genuinely concerned towards you instead of just doing it for the sake of the money.
•  Good repute
The event planners you select must have enough positive review about their work, among the people who know them well. You must also be aware of their experience in the field and what better than checking their website for the feedbacks they have received. If their website is top class and has got enough goodwill, you must go for them!
•  Imagination
You must check if your event organizer is creative enough to come up with ideas that will make your event a mesmerizing one and will let the guests awestruck. The event will reach far bound heights if there is a creative touch in every aspect.
•  Mettle in the character
The event organizing task requires loads of confidence, honesty and the quality of being trustworthy. Look for the one who is direct in his or her approach and sticks to what is said. Time management matters too.
•  Budget management
Your event planner must be very skilled in maintaining the event within the given budget. The planner must know to spend the money reasonably and also with utmost responsibility.
So, how do you select an event planner?