Nightlife Events: Five Great Ideas
Nightclub visits need not be boring or monotonous. Good nightclubs and bars host events regularly to attract a new crowd and offer something special to their patrons. You can take advantage of attending such nightlife events to augment the fun factor in your club outings.
In order to find nightlife events in your town; conduct a quick online search using your location and the requirement in the keywords. For instance, use nightlife events Albuquerque or something similar. You will be able to find links to events pages of clubs' websites. You can even go to the social channels of the clubs via these websites. Nightlife events are extensively promoted on social networking sites. So, peruse these pages if you want to attend the hottest nightlife events in your town or even in other places.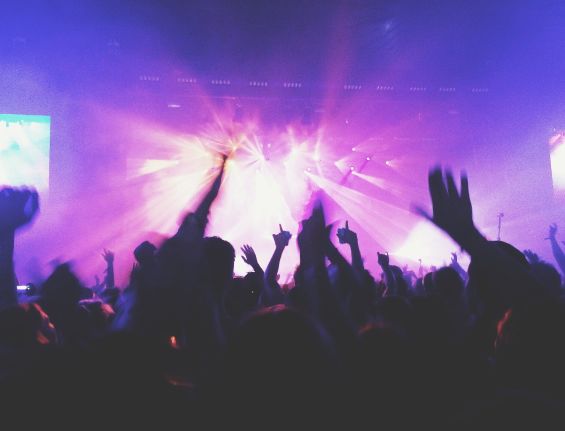 Here are five great ideas for nightlife events.
1. Musical Events
Live musical events are always a hit with the crowd. Clubs often invite popular and upcoming bands to perform for their guests. You might even need to book your seating for such events if the artist is very popular.
Other musical events can be open mic or karaoke competitions. Guests can participate in these events to augment the fun on their night out. Open mic winners are also often given prizes in the form of free drinks at their next visit or a ticket to a new promotional event. It is the guests who vote for the winner, which makes the events more fun. Even the prizes are fun little things. So, the events never get serious enough to become boring. It's all fun with musical competitions.
2. Dance Competitions
A dance competition can be a great draw for patrons if it is nothing too serious. Look for events such as disco nights, jazz fun, or couple dances promoted on a club's website or social pages. Other dancing events can be 80s musical nights or hip hop competitions.
Such events can be super fun to attend with your friends or partner. You can even plan special birthday celebrations at such dance events.
3. Food Promotions
Clubs and bars often host food promotion events to test their new menu before the launch. There can be special food events such as taco nights or pasta festivals. The food events can also be about celebrating a special cuisine from a different part of the world.
Clubs often host flight nights to test the launch of new cocktails, beers, or spirits. It can be a lot of fun to attend such events and get a taste of the new drinks before the launch night. Promotional drinks are also often available on discounts.
You can participate in food and drink promotion events to have a really nice time with friends or even use the event to celebrate a special occasion.
4. Standup Comedy Shows
Standup comedy shows are now a big hit with the crowd. Guests enjoy a drink or two while watching the fun shows. Later guests can indulge in a delicious offering of food at the club or the restaurant. Standup comedy shows are also a great way to meet new people.
Comedy nights can also include improv shows where one or more artists improvise on the spot and perform. There are no rehearsed acts. Such improv shows can are also organized for the guests where a few willing ones can participate for the enjoyment of the crowd and their own. The winners are often given prizes in the form of discounts or free drinks.
5. Tournaments
Game tournaments are a great hit in terms of nightlife events. Guests get to participate in several low-key game competitions while enjoying drinks and food at the club. Cornhole, foosball, pool, and ping pong competitions are quite popular. Then there are other games such as a flip cup or beer pong that are quite popular as nightlife events.
Club management closely regulates these games. So, guests can enjoy the tournaments without any untoward incidents. Game nights or tournaments are ideal for a night in the town with friends or even colleagues. The prizes can be in the form of discount coupons, t-shirts, or even cash.